Leadership Coaching
Coaching involves empowering yourself to be the leader you wish to be in your personal and professional life. I will partner with you in a thought-provoking and creative process that inspires you to maximize your personal and professional potential.
People Managers
Are you a new leader, woman or from a racialized or marginalized background who wants to lead yourself and others more effectively or improve the performance of your team? Are you for ready for powerful one-on-one supportive coaching that will help you work on the deep and personal work?
Individuals
You may know you need to make a change but can't figure out how or who to turn to. I can help you with that. I will coach you to get the results you want and need.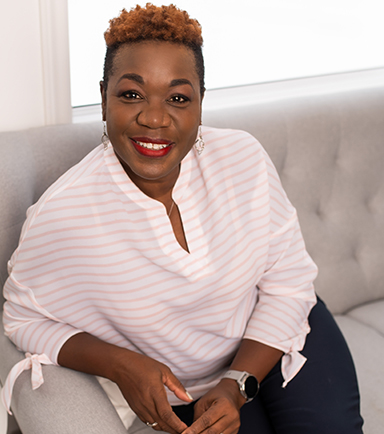 Aileen M. Edwards
MA Leadership, Certified Coach
I am a Certified Coach & Human Resources (HR) executive who enjoys working with leaders with a proven track record of success. I have extensive experience leading complex business change and operations within unionized and non-unionized environments. I am a collaborative and experienced leader, coach and facilitator with a strong executive presence, and love working with those who wants to deepen their impact personally and professionally. I am strategic, well-connected and have extensive experience leading individuals and teams. A relationship builder who positively influences stakeholders by blending big-picture viewpoints with tactical considerations to inspire, build trust and deliver personal and unified business outcomes.
A mother of three adult children who loves coaching and developing others.
HR Consulting
Diversity, Equity & Inclusion
I provide advice, create and facilitate workshops on diversity, equity and inclusion to bring awareness of implicit and unconscious bias. I will help you and your business understand how bias affects the treatment of others, why unconscious bias matters to business, and the impact of bias on others
Talent Acquisition
I will work with you to identify and acquire skilled workers to fill vacant positions and meet your small business or organizational needs.
Workforce Planning
I work with your organization to strategically plan for future leaders, using performance management techniques, succession planning, and leadership development.
Dispute Resolution & Workplace Violence Investigations
I provide expertise conducting full and complete workplace investigations and mediate workplace disputes.
Employee & Labour Relations
Working with you to enhance employee engagement, health safety, and wellness, and build better relationships with managers and union leaders.
Is your talent Thriving or just Surviving?
High-performing talent is your most valued asset. Keeping employees engaged is difficult, and one of HR's challenges. Employees who must navigate personal issues on their own is a challenge in of itself.
Effective communication is the key to healthy employee/employer relationships and requires an understanding of personal biases.
AME Consulting can teach you and your team how to communicate more effectively for maximum impact. I provide professional Human Resources advice, training and development to individuals and teams. Studies have shown effective communication will help to increase productivity, improve performance, enhance engagement and reduce turnover.
Read More >>
<< Read Less